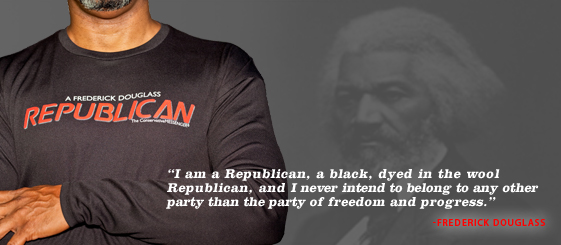 Freedom's Future
Inspiring the Next Generation of Liberty Leaders
The future belongs to those who know and understand the LIFE-EMPOWERING values that have made our country great and prosperous: (1) Respect for the Constitution; (2) Respect for Life; (3) Belief in Limited Government; and (4) Belief in Individual Responsibility. And, it will depend on the next generation of "Liberty Leaders" to defend the U.S. against the killers of liberty.
In this high impact and interactive presentation, KCarl educates and inspires the next generation of Liberty Leaders to understand, respect, and defend the ideals established by the Founding Fathers.
Students will learn:
The importance of citizen-activism
How to engage the "I'm a Frederick Douglass Republican" methodology
How to convey Douglass' LIFE-EMPOWERING values to minority voters without being labeled as a "Racist" or an "Uncle Tom"
Why the Constitution and Declaration of Independence are so important
How to handle assault of liberal university/college professors and excel academically
Who should attend?
All classification of students
NOTE: K. Carl's thought-provoking presentations range from a 20-50 minute, high-impact keynote to a 2-hour interactive workshop that includes Strategic & Action Planning. Both formats include no-holds-barred dialogue intended to help participants stretch beyond their assumed limitations.

KCarl's Interview on Huckabee Show
ON November 17th, 2010
2nd Interview w/ WorldNET Daily
ON November 11th, 2010
KCarl's Interview with CNS News
ON November 2nd, 2010
View All Events»



"Thank you Josh for your comments. I agree with you 100%. The Republican Party today does not…" admin