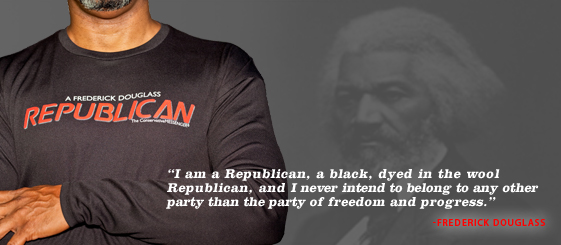 In the News
Keep up with KCarl's media appearances . . .
On TV:
The Huckabee Show: Click here
The 700 Club: Click here
In Print:
Cybercast News Service -THE BLACK COMMUNITY DOES NOT NEED GOVERNMENT HAND-OUTS
WorldNET Daily – 'TIRED OF BEING CALLED A RACIST? DO SOMETHING ABOUT IT'
Daily Mountain Eagle – 'FREDERICK DOUGLASS REPUBLICAN' BRINGS MESSAGE OF AWARENESS
Wetumpka Herald – "HUNDREDS ATTEND TEA PARTY MEETING"
On Radio:
The Matt Murphy Show, Birmingham
The Lee Davis Show, Birmingham
The Steve and Leah Show, Birmingham
On Video:
YouTube, Rainy Day Patriots Tea Party Watch Now!
Vimeo, Wetumpka Party Meeting Watch Now!

KCarl's Interview on Huckabee Show
ON November 17th, 2010
2nd Interview w/ WorldNET Daily
ON November 11th, 2010
KCarl's Interview with CNS News
ON November 2nd, 2010
View All Events»



"Thank you Josh for your comments. I agree with you 100%. The Republican Party today does not…" admin