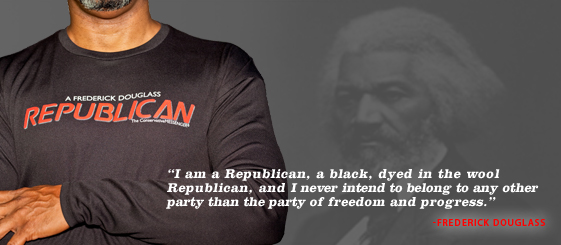 Decision Backed By Action
The Story of the ConservativeMESSENGER™
By Vicki B.
Over two years ago, K. Carl Smith was busy going about his life. Politics were not on his "Things To Do" list. Like many other Americans, K. Carl became so appalled at what he was observing that he accepted the calling to serve his nation. "I did not like how liberal Democrats and their agenda of transforming the United States into a European-Socialist nation was destroying our country," comments Smith. Formerly an officer in the US Army and having sworn to "support and defend the Constitution of the United States against all enemies, foreign and domestic"—K. Carl knew he had to get involved in the legislative process.
Resigning from a motivational speaking career, he dedicated himself to defend liberty once again. Coupled with the prayer of his youth, "God let me do something great for you," and his commitment to freedom strengthen his decision to become politically active. As a result, the ConservativeMESSENGER™ was launched in October 2009.
K. Carl narrowed the focus of the organization down to five specific objectives:
(1) Re‐Ignite America's Passion for Liberty;
(2) Save the Souls of the Politically Lost (politico-schizophrenia);
(3) Remake the Republican Party;
(4) Change how the GOP relates to minorities; and
(5) Create an atmosphere for political discourse without the finger pointing of racism.
FREDERICK DOUGLASS REPUBLICAN METHODOLOGY
K. Carl is inspired and encouraged by the life of Frederick Douglass. Born into slavery, Douglass pulled himself up to become a statesman within the Republican Party. In fact, Douglass served as the catalyst within the Abolitionist Movement that gave birth to the Republican Party.
As he further examined the life and writings of Frederick Douglass, K. Carl learned of the LIFE-EMPOWERING values, which Douglass advocated:
Respect for the Constitution—Douglass once stated, "The American Constitution is a written instrument full and complete in itself. No Court in America, no Congress, no President, can add a single word thereto, or take a single word there from. It is a great national enactment done by the people, and can only be altered, amended, or added to by the people."
Respect for Life—Douglass championed women's rights and was the face of the Abolitionist movement.
Belief in Individual Responsibility—Douglass viewed entitlements as a detriment to freed slaves because it robs one the chance of self-sufficiency.
Belief in Limited Government—Douglass believed the role of government is to protect the freedom of opportunity for its citizens.
Usually wearing a classy polo or t-shirt with the inscription, A Frederick Douglass Republican™, K. Carl doesn't refer to himself as a black conservative.  In fact, he doesn't use the word conservative at all.  He dubs himself A Frederick Douglass Republican™.  "Liberal politicians in cahoots with liberal media have made the word Republican and conservative synonymous with the word racist.  Racism doesn't have a political face," says K. Carl.
"If you tell someone you're a Republican or conservative before you get to say another word, you're viewed as a racist. Before I get to say a word, I'm labeled an Uncle Tom. Instead, I describe myself "A Frederick Douglass Republican™," states Smith.
The phrase "A Frederick Douglass Republican™" was given by what K. Carl considers an inspiration from God to trump the race card played by liberals. According to Smith, if a black person utters the phrase, it's akin to evoking the name of a much-loved family member so you're not viewed as an Uncle Tom. And, if someone other than a black person utters the phrase, it piques curiosity and respect so you're not seen as a racist. "Frederick Douglass is a recognizable icon in the black community as Dr. Martin Luther King, Jr.," comments Smith.
So, how successful has K. Carl been with this strategy?  Quite successful indeed!  Numerous testimonials posted on his organization's website attest to that fact.  K. Carl's successful test marketing of his approach in areas, such as: airports, Wal-Mart stores, and predominately black neighborhoods and churches is positive proof to the effectiveness of his strategy.
K. Carl often shares his airport experiences.  In 2009, while sporting one of his trademarked "A Frederick Douglass Republican™ polo shirts, a young Black American college student who inquired about the meaning of the shirt approached him.  This gave K. Carl the opportunity to engage him and share Douglass' LIFE-EMPOWERING values.  According to K. Carl, in about 8-10 minutes, approximately 12 other Black Americans surrounded him and listened as he talked.  "They all voted for President Obama in the 2008 General Election and they all left going away with a totally different outlook," Smith says.
"We've created a atmosphere where people could present their political views without being accused of racism or Uncle Tomism—impacting politics at the local level," remarks K. Carl.
In fact, a Republican Alabama State Senator confessed to K. Carl that he had all but given up on trying to win the vote of minorities. Feeling defeated, he entertained the thought of "fishing where the fish were biting"—until he heard one of K. Carl's powerful presentations.
For more information, click here: The Making of a Champion Party.

KCarl's Interview on Huckabee Show
ON November 17th, 2010
2nd Interview w/ WorldNET Daily
ON November 11th, 2010
KCarl's Interview with CNS News
ON November 2nd, 2010
View All Events»



"Thank you Josh for your comments. I agree with you 100%. The Republican Party today does not…" admin